The recent release of The Frost of Springtime, by debut author Rachel L. Demeter, transports readers to the war torn streets of nineteenth century Paris. Driven by paradoxical characters, steamy encounters, and a compelling storyline, it's a bittersweet tale of revolution, redemption, and the healing power of love. Described as "poignant," emotionally devastating," and "beautiful," The Frost of Springtime is sure to please historical and romance readers alike. Available now in both eBook and paperback. Currently Amazon Prime members can read the Kindle edition for free!
The Frost of Springtime by Rachel L. Demeter
Paperback & Kindle eBook, 288 pages
Black Lyon Publishing
ISBN-13: 978-1934912614
Publication Date: February 14, 2014
Genre: Historical Romance/Historical Fiction
Book Blurb:
"To rescue her was to rescue his own soul.

On a cold Parisian night, Vicomte Aleksender de Lefèvre forges an everlasting bond with a broken girl during her darkest hour, rescuing her from a life of abuse and misery. Tormented by his own demons, he finds his first bit of solace in sheltering little Sofia Rose.

But when Aleksender is drawn away by the Franco-Prussian war, the seasons pass. And in that long year, Sofia matures into a stunning young woman—a dancer with an understanding of devotion and redemption far surpassing her age.

Alongside his closest friend, Aleksender returns home to find that "home" is gone, replaced by revolution, bloodshed, betrayal—and a love always out of reach. Scarred inside and out, he's thrust into a world of sensuality and violence—a world in which all his hours have now grown dark, and where only Sofia might bring an end to the winter in his heart.

Inspired by the 1871 Paris Commune, The Frost of Springtime is a poignant tale of revolution, redemption, and the healing power of love."
---
About the Author:
Rachel L. Demeter lives in the beautiful hills of Anaheim, California with Teddy, her goofy lowland sheepdog, and high school sweetheart of ten years. She enjoys writing dark, edgy romances that challenge the reader's emotions and examine the redeeming power of love. Imagining stories and characters has been Rachel's passion for longer than she can remember. Before learning how to read or write, she would dictate stories while her mom would jot them down for her. She has a special affinity for the tortured hero and unconventional romances.
Whether sculpting the protagonist or antagonist, she always ensures that every character is given a soul. Rachel strives to intricately blend elements of romance, suspense, and horror. Some common themes her stories never stray too far from: forbidden romance, soul mates, the power of love to redeem, mend all wounds, and triumph over darkness.
Her dream is to move readers and leave an emotional impact through her words.
You can find Rachel at the following sites: Website, Facebook, Twitter, Google+, Goodreads, Pinterest, LinkedIn, and Youtube. You can also sign up for Rachel Demeter's newsletter.
---
Need a little more reason to read this book? Check out this book trailer below:
Or do you want to read an excerpt?
May 21, 1871
La Semaine Sanglante, Day One
"The Blood Week"

Sounds of war shook Aleksender awake. He leapt from beneath the thick coverlet, panting and drenched in buckets of sweat. But alas—for the first time, the booming cannons and roaring firearms were not mere sentiments of his nightmares. He was not trapped within that twisted, internal limbo—that purgatory in which all soldiers go to die. These sounds of war were real.

Very real.

The army of Versailles was upon them. Civil war had finally claimed Paris.

Aleksender stared off at the billowing drapes as he fought to catch his breath. Beside him, Elizabeth continued to sleep in peaceful oblivion.

No, his mind confirmed. The rolling cannons didn't inspire images of dismembered comrades, nor did they take command of his mind, tricking him to believe he was back in those bloodstained battlefields.

No, it wasn't war that claimed his thoughts. It was something much worse and inconceivably more disheartening.

Bile seared Aleksender's lungs and rose inside his throat. He could feel it. He felt it within his very bones. She was in terrible danger.
YOU CAN READ SAMPLE PROLOGUE & FIRST TWO CHAPTERS ON GOODREADS
.
Here are some choices for purchasing the book: Amazon Kindle (Amazon Prime members can get this version for free), Amazon Paperback, B&N, Black Lyon Publishing, RJ Julia (my fav Indie bookstore).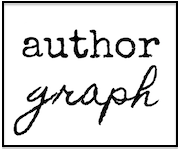 ---
Praise for The Frost of Springtime:
"I am astonished at this being Rachel L. Demeter's debut work, for in form and style, it is very much a tour de force. A riveting story of love and courage in the aftermath of a brutal war, the author brilliantly juxtaposes the hazing splendor of French nobility and the impassioned elegance of two people in love, despite all the world's oppositions. The title is, in a sense, a representation of change: the beginning of a new spring with La Belle Époque and the transition into a new era, for the world and our protagonists. The wistful loveliness of the setting paints a picture of a crying France, blending in with the dynamic romance perfectly. Or rather, it does not merely blend in the background as much as glitters like the brightest jewel, shining with a vibrancy that makes one want to relieve the halcyon days of grand old Paris. I was captivated by the setting, the lush writing of Rachel L. Demeter, and the subtle expressiveness of the characters, which all compelled me to research more of the historical background, of the 1871 Paris Commune, through which this story is made more infinitely dearer." – Buried Under Romance
"We are in awe. The Frost of Springtime is a MUST HAVE! Despite that we loved the true facts, we fell instantly in love with the story. It was dark, emotionally devastating, and sensual. The innocence between the two main characters was beautiful and their love grew so strong throughout the story with such grace. One of us even cried while reading The Frost of Springtime. We loved the cover, we loved the writing style, and we adored the characters. We fell in love, really hard." – Divas Book Blog
"This novel is intricately detailed and wonderfully written! Opening with a heartbreaking scene, I was immediately drawn to the story of Aleksender and his Sofia. Of course, as the story moved on, other enchanting characters helped to make this poignant book complete. The author has blended historical facts with fiction skillfully, and presented several narratives flawlessly. It's beautiful! I loved it!" – Romancebookworm's Reviews
"I absolutely love this book. The Frost of Springtime shows how love and tragedy go hand in hand and that love can actually be more powerful than anything. I have found that most books do not hit this point right on the nail like this one does. It's a Historical Romance and let me just tell you this is one book I couldn't put down." – Magic Within The Pages
"WOW!! The Frost of Springtime is a powerful, epic love story unlike anything I've ever read before. The emotional and visual/sensory depth is astounding. I felt Aleksender and Sofia's connection from beginning to end. Aleksender's path to healing was at times breathtaking and heartbreaking. This is a hero who loves his woman with every last breath, every fiber of his being… and there's nothing he wouldn't do for her. AMAZING cast of secondary characters as well… a 'villain' who actually leaves you morally torn! Beautifully written (loved the vivid imagery and descriptions!), dark, unusual, rich with history, epic scope, and a soul deep love that only comes once in a lifetime… Brava!!!" – Sivonna, an advanced reader
---
Book Blast Schedule
Monday, March 3
HF Book Muse-News
Read More Romance
A Bibliotaph's Reviews
Oh, for the Hook of a Book
Romance Reviews by Alice
Good Books and Good Coffee

Tuesday, March 4
Diva's Book Blog
Room With Books
LovLivLife Reviews
Perusing Princesses
The Maiden's Court
Book Lovers Paradise
Flashlight Commentary
Wednesday, March 5
The True Book Addict
Curling Up By the Fire
Buried Under Romance
A Blog Hop Place for Books
Svetlana's Reads and Views
History From a Woman's Perspective

Thursday, March 6
Bibliophilia, Please
One Book at a Time
Susan Heim on Writing
Just One More Chapter
Romantic Historical Lovers
Blushing Divas Book Reviews
Devilishly Delicious Book Blog

Friday, March 7
I Read Indie
A Bookish Libraria
Historical Tapestry
Literary Chanteuse
CelticLady's Reviews
Magic Within the Pages
Confessions of an Avid Reader
Saturday, March 8
Book Nerd
MIBookshelf
Mina's Bookshelf
Between the Pages
Historical Fiction Obsession
Caffeinated Bookworm Reviews

Sunday, March 9
Rookie Romance
A Dirty Book Affair
Passages to the Past
Caroline Wilson Writes
Book Obsessed Chicks
Love Romance Passion
Peeking Between the Pages
Giveaways
To enter to win one of the following prizes please complete the Rafflecopter form below.
2 – Kindle Ebooks of The Frost of Springtime (open internationally)
1 – Signed Paperback of The Frost of Springtime (open to US residents only)
1 – $15 Amazon Gift Card (open to US residents only)
Giveaway will run from March 3-9. You must be 18 or older to enter.
Winner will be chosen via Rafflecopter on March 10 and notifiied via email.
Winner has 48 hours to claim prize or new winner is chosen.
FYI: This giveaway is being hosted across multiple blogs and the winner will not be chosen by me. Good luck!
a Rafflecoptergiveaway
Copyright © 2014 by The Maiden's Court